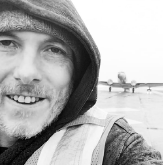 This week's addition to the site counts 12 new documents newly scanned: 1966 Aircraft specifications for the Canadair CL-215 Search and Rescue version, Constellation crew operating instructions, four brochures for Schreck FBA seaplanes dating from the '20s, an armament manual on how to mount rockets on de Havilland Mosquito, one brochure for the Nord 3202 trainer, RAF courses for the Blackburn Beverley, Airco Ercoupe Maintenance manual and one maintenance manual for the Cessna T.50, the Cessna Bobcat's commercial version.
An active subscription is now required to access all manuals. A twenty percent discount is offered this month. At checkout, use the coupon AVIA20 valid on yearly subscriptions.
The new Avialogs version will launch on September 15th. You will be prompted to reset your password with the first login on the new site.
Don't hesitate to contact me if you have any questions or suggestions (by replying to this email).
The yearly subscription cost is less than 10 cents (USD) per day. The subscription cost for the next twelve months are (there will be no price increase):
-
Two years access: $USD55, renewal USD$32
-
One year access: $USD32, renewal USD$28
-
One month access: $USD3.85
, recurring.


If you enjoy Avialogs.com, please subscribe to the site.
Benoit de Mulder - Avialogs.com
This week update:
---